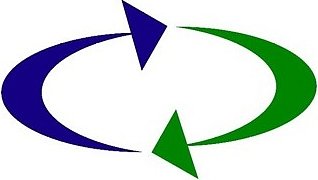 Privacy Policy
Micro Empowering Inc. is committed to protecting your privacy. This privacy statement describes how Micro Empowering Inc. collects and uses the personal information you provide on our Web site: www.MicroEmpowering.org. It also describes the choices available to you regarding Micro Empowering Inc.'s use of your personal information and the steps you can take to access this information and to request that we correct or update it.
Collection and Use of Personal Information
We collect the following personal information from you
Contact Information such as name, email address, mailing address, phone number
We collect this information when you
Set up an account
Purchase products
Sign up for our newsletter or mailing list
Submit a product review
Contact us with questions or request more information about our products or services
Provide us feedback
We use this information to
Fulfill your order
Send you an order confirmation
Assess the needs of your business to determine which products best meet those needs
Send you requested product or service information
Send product updates or warranty information
Respond to customer service requests
Send you a newsletter
Send you marketing communications
Respond to your questions and concerns
Improve our Web site and marketing efforts
Conduct research and analysis
Information Obtained from Third Parties
If you provide us personal information about others, or if others give us your information, we will only use that information for the specific reason for which it was provided to us.
Information Sharing
We will share your personal information with third parties only in the ways that are described in this privacy statement.
We reserve the right to disclose your personal information as required by law (e.g., to comply with a subpoena, warrant, court order, or legal process served on our Web site) and when we believe that disclosure is necessary to protect our rights, protect your safety or the safety of others, investigate fraud, and/or respond to a government request.
In the event Micro Empowering Inc. goes through a business transition, such as a merger, acquisition by another company, or sale of all or a portion of its assets, your personally identifiable information will likely be among the assets transferred. You will be notified via email and/or a prominent notice on our Web site of any such change in ownership or control of your personal information, as well as any choices you may have regarding your personal information.
GoogleCheckout
If you choose to use GoogleCheckout to finalize and pay for your order, you will provide your billing information, such as a credit card number directly to GoogleCheckout. We will not have access to this information. Google's privacy policy will apply to the information you provide on the GoogleCheckout website.
PayPal
If you choose to use PayPal to finalize and pay for your order, you will provide your billing information, such as a credit card number, directly to PayPal. We will not have access to this information. PayPal's privacy policy will apply to the information you provide on the PayPal website.
Amazon
If you choose to use Amazon to finalize and pay for your order, you will provide your billing information, such as a credit card number, directly to Amazon. We will not have access to this information. Amazon's privacy policy will apply to the information you provide on Amazon's website.
Choice/Opt-Out
You may opt-out of receiving our newsletter or marketing emails from us by following the unsubscribe instructions included in each newsletter or marketing email or you can contact us at website@microempowering.org
Cookies and Other Tracking Technologies
Cookies
Cookies are very small text files that are stored on your computer when you visit certain web pages. We use cookies on our site to:
Personalize your experience
Measure advertising and promotional effectiveness
Make it easier for you to navigate our site
Our Web site hosting provider or a service provider may place cookies on your computer to collect non-personally identifiable information to compile aggregated statistics about the visitors to our site or to assist us in determining the effectiveness of our advertising campaigns.
Log Files
As is true of most Web sites, we gather certain information automatically and store it in log files. This information may include internet protocol (IP) addresses, browser type, internet service provider (ISP), referring/exit pages, operating system, date/time stamp, and/or page views.
We use this information, which does not usually identify individual users, to analyze trends, to administer the site, to track users' movements around the site and to gather demographic information about our user base as a whole.
Web beacons
A web beacon is an electronic image placed on a web page that can serve many of the same purposes that cookies serve, For example, recording the pages you visit on our site. We or third parties may use Web beacons to track the traffic patterns of users from one page to another.
We or our third party service provider may use web beacons in some of our emails to let us know which emails have been opened by recipients or track click-through rates. This allows us to gauge the effectiveness of our communications to customers and our marketing campaigns.
Correcting and Updating Your Personal Information
To review and update your personal information to ensure it is accurate, contact us at website@microempowering.org
Widgets
Our Web site includes Widgets, which are interactive mini-programs that run on our site and are designed to provide single-purpose services (e.g. displaying the latest news, opinions, music, etc). These Widgets are hosted by a third party. Personal information, such as your email address, may be collected through the Widget. Cookies may also be set by the Widget to enable certain features of the Widget to function properly. The information collected by this Widget is subject to the Widget's privacy policy. Micro Empowering Inc. is not responsible for personal information you choose to provide through the Widget.
Links to Other Web Sites
Our Site includes links to other Web sites whose privacy practices may differ from those of Micro Empowering Inc.. If you submit personal information to any of those sites, your information is subject to their privacy statements. We encourage you to carefully read the privacy statement of any Web site you visit.
Our Web site offers blogs or community forums to allow you to learn more about us. You should be aware that any personally identifiable information you provide in these areas may be read, collected, and used by others who access them. We are not responsible for any personally identifiable information you choose to submit in blogs, forums, chat areas, instant message services, bulletin boards, or any other publicly accessible service or website.
Security
When we collect personal information directly from you, we follow generally accepted industry standards to protect the personal information submitted to us, both during transmission and once we receive it. No method of transmission over the Internet, or method of electronic storage, is 100% secure, however. Therefore, while we strive to use commercially acceptable means to protect your personal information, we cannot guarantee its absolute security. If you have any questions about security on our Web site, you can contact us at website@microempowering.org.
In order to make a purchase from us, you must use our shopping cart provider to finalize and pay for your order. Its privacy statement and security practices will also apply to your information. We encourage you to read that privacy statement before providing your information.
Notification of Privacy Statement Changes
We may update this policy from time to time as our information practices are modified or changed. If we make any material changes to this policy that affect your personal information, we will notify you by email (sent to the e-mail address specified in your account) or by means of a notice on this Site prior to the change. We encourage you to periodically review this page for the latest information on our privacy practices.
Contact Information
You can contact us by writing or email us at the address below.
Micro Empowering Inc.
All rights reserved ©2009-2011 MicroEmpowering.org is a 501(c)3 public charity.